All Salm Partners,
The CDC just released real life data from vaccinated people showing that 2 shots (fully vaccinated) gives you 90% protection against COVID-19 and 1 shot (partially vaccinated) gives you 80% protection (2 weeks after the shot). Additionally, the researchers found that the vaccine worked on symptomatic and asymptomatic cases.
3,950 people tested themselves every day for 3 months. 161 out of 994 (16%) unvaccinated people got COVID-19 compared to only 3 out of 2,479 (0.1%) fully vaccinated people. This provides further evidence that vaccination is the most reliable way to protect yourself against COVID-19.

On a personal note, I just received my second shot today from Walgreens. To me, it has been like a flu shot. A bit of a sore arm but nothing else. I'm glad to share my experience / decision if anyone wants to talk through it.

One more update, Wisconsin has announced that all people over the age of 16 will be eligible for the vaccine starting April 5th (Monday). If any of your family or friends have been waiting to sign up due to eligibility, they can now make appointments for Monday and later. As a reminder, appointments can be made at the following locations: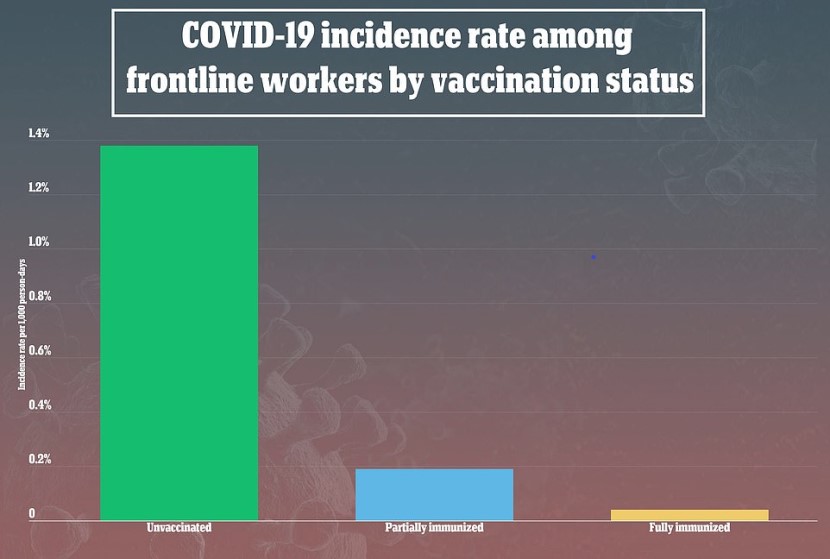 Thanks for being a partner!
Keith M. Lindsey
President & CEO