All Salm Partners,
This message is to update you on a few items:
Masks will be provided at shift start tonight
Social distancing in plant
Stay home if you are sick
Masks provided at shift start tonight
Starting tonight, you will be provided a disposable mask when entering Salm Partners. This must be worn at all times inside our facility. If you have a surgical or N95 mask, you may wear your own. Otherwise, you must wear the standard mask provided to you. You may still wear a face shield if you would like, but you must have a face mask on underneath it.
Stay Home If You Are Sick
I would like to remind you about our requirement that all partners stay home if sick. If you are experiencing COVID-19 symptoms or have had direct contact with someone experiencing COVID-19 symptoms, please stay home and contact HR through the absence line or email. If you stay home due to having COVID-19 symptoms or being directly exposed to someone with symptoms, you will be eligible to paid leave, still get the $3 premium, and still be eligible for the $200 monthly bonus. By staying home when sick, you support our top priority of keeping our partners healthy.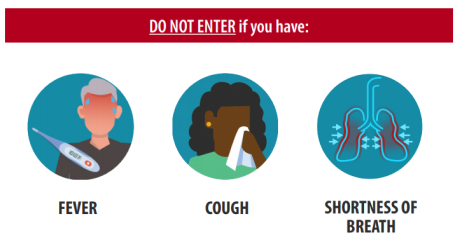 Social distancing in the plant
You surely have noticed the red dots on the ground marking off 6 feet throughout our hallways. Social distancing is one of our main defenses against the spread of COVID-19. Please walk single file, with 6 feet of space between partners. On the production floor, you must maintain 6 feet wherever possible as well. Please engage in increasing social distancing everywhere in our facility.
To avoid congestion around the time clock, we have implemented a few changes:
The time clock by the break rooms has been moved to the hallway leading to the partner exit (outside QX2). This allows you to clock out and keep walking on your way.
In and out times are now rounded to the nearest minute, so don't wait by the time clock when clocking in or out. Just clock in and head to your position or clock out have a safe rest of the day!
You may now clock in and out using the ADP Mobile app on your smartphone. This means you never need to actually go to a time clock again (see the diagram below).


Have a safe day,
Keith M. Lindsey
President & CEO